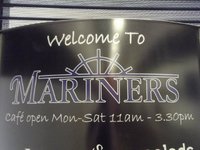 39 Middleton Grange Shopping Centre, Hartlepool, Cleveland, TS24 7RX (Show me directions) Show Map
Monday to Saturday: 11:00 to 15:30 , Sunday: Closed
Profile
We look forward to seeing you for the best fish & chips in Hartlepool served by the best bunch of girls in town!
Walk-ins welcome
Good for groups or parties
Good for children
Takeaway
Table service
Restaurant
Open Monday to Saturday 11am - 3.30pm
Takeaway
Open Monday to Saturday 11am - 4.30pm
Testimonials
Best chippy
Best chippy and staff in Hartlepool
Mmm i love em
Mmm i love em best fish n chips in Hartlepool :)
Worth every penny
My saturday treat, fish and chips and a slow read of the newspaper, great staff, great food and worth every penny
Really nice
Really nice fish and chip shop, and prices, and great student deals :P
Best fish and chips ever
If you are in the Hartlepool area and want a fish and chip meal that you will not forget this is the place to go, especially if you have had a morning shopping.

The staff are so friendly and the food is delicious. A good choice of other meals as well as fish and the special deals are well worth the money. We will most definitely go back
Load More
Testimonials are curated by Mariners Fish And Chip Shop and are not independently reviewed or verified.
Add rich content via our editing tools
Remove ads from your listing
Appear more prominently in search results